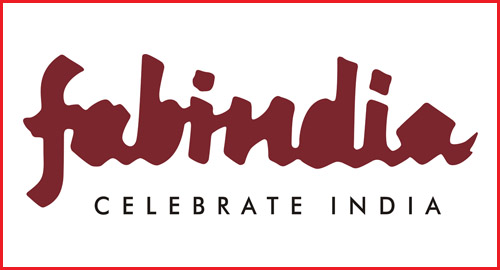 Fabindia is India's largest private platform for products that are made from traditional techniques, skills and hand-based processes.
Fabindia links over 55,000 craft based rural producers to modern urban markets, thereby creating a base for skilled, sustainable rural employment, and preserving India's traditional handicrafts in the process.
Their products are sourced from all over India. Fabindia works closely with artisans by providing various inputs including design, quality control, access to raw materials and production coordination. The vision continues to be to maximize the handmade element in our products, whether it is handwoven textiles, hand block printing, hand embroidery or handcrafting home products.
Products
The major portion of Fabindia's product range is textile based. Non- textile introductions to this range are Home Products (introduced in October 2000), Organic Food Products (introduced in July 2004) & Fabindia's range of authentic Personal care products (introduced in March 2006).
The textile-based product range includes ready-to-wear garments and accessories for men, women, teenagers and children; bed, bath, table and kitchen linen; floor coverings, upholstery fabric and curtains. Cotton, silk, wool, grass, linen and jute are the basic fibres used.
The Home Products range carries furniture, lighting, stationery, tableware, cane baskets and a selection of handcrafted utility items.
Fabindia Organics carries several types of cereals, grains, pulses, spices, sugar, tea, coffee, honey, fruit preserves and herbs.
Fabindia's range of authentic Personal care products includes soaps, shampoos, hair oils, pure oils, moisturisers, body scrubs, face packs, hair conditioners & special skin care products.
Details
Second Floor
10:30am–9:30pm
40063163/70
animesh.mondal@fabindia.net