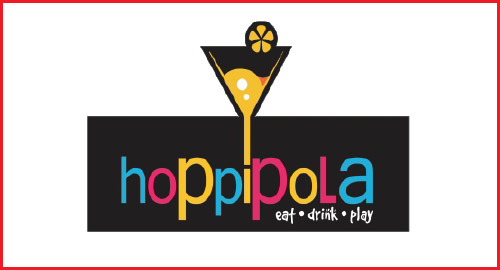 How often does the thought of basking on a Pepperoni Basil Pizza while playing 'foosball' or painting the blackboard with your antiques while you relish that Crispy Battered Fried Prawn hit your mind? Well, it's time to take a walk down the crazy lanes of your college days. So, if you are wondering to chill over a beer with the magical essence of hookahs…Voila, we are waiting for your arrival. Designed with a mix of funk and colors, Hoppipola's décor will make you travel to the streets of Morocco where diners are seated in various nooks and corners.
From a varied collection of books to an assortment of board games and LEGO toys we ensure that everybody has a great time, because here there's no particular age to have fun! With an interesting mix of American, Mexican, Jamaican, Mediterranean and Contemporary Indian dishes, there's a lot to discover on your palate. As far the bar is concerned, we just follow one mantra here – Drink till you blink!
Escape from the boring lectures or the office tandems and gush into the world of 'hoppiness' where we are waiting to let your taste buds rule your mood!
Details
Fourth Floor
10:30am - 9:30pm
033-244115
403031