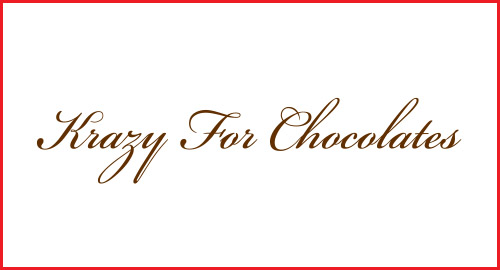 Delicious cakes, chocolates and more
Krazy For Chocolates was founded by Mrs. Manju Sethia in the year 2009. This name was chosen as it was apt and easy to remember and it was her dream to make everyone crazy for her chocolates and desserts!!
Mrs. Sethia started teaching the art of vegetarian cooking and baking in the year 1999. Over the years she gained immense popularity and had an increasing number of students through whom she started getting orders for cakes and desserts. Having started from her kitchen, then a small store room, she has now expanded the business with several outlets in Kolkata.
Her passion for chocolates, dedication and years of practice and hard work translated into products that tasted fantastic. With complete focus on being 100% vegetarian, Krazy For Chocolates aims towards giving its customers utmost care, service and the finest quality products using best ingredients that not only just look good but taste delicious.
Mrs. Sethia has always believed in giving the best to her customers, and every product that leaves our door has a personal touch to it ensuring 100% customer satisfaction always.
Details
Third Floor
9674383837