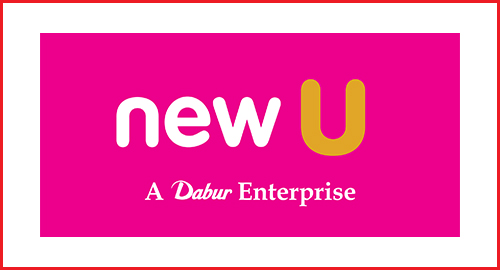 One stop shop for all your Beauty, Wellness and Personal Care Essentials. Avail best deals, free beauty experts advice, free makeovers and so much more! Explore the new and upcoming in the beauty world only at NewU.
NewU is operated by H & B Stores Ltd that is a 100% subsidiary of Dabur India Ltd, which is the fourth largest FMCG company in India generating Revenues of US$1 Billion every year. NewU was founded in the year 2007 with a vision and objective to beautify the lives of every individual present. Right from value for money deals to the best quality products, we have tried our best in creating a comfortable and trustworthy shopping environment for all our existing and potential buyers.
When it comes to brands and partnerships, we feel proud to announce that we provide all the best products under one roof. Cosmetics, Skin care, Fashion Accessories, Confectionary, Health, Personal Care and Herbal Skin Care, you name it and we have everything at your disposal, at a better price than any other platform. So, be a part of something amazing to gladden your buying experience and enjoy great deals every now and then. Happy Shopping!!!
Details
Second Floor
10:30am - 9:30pm